Granny Cantrell's Family Diner 
Granny Cantrell's Now Offers Online Ordering  
Simply Click Here to visit our Online Ordering Menu or use your smart phone's camera to scan the
QR Code below: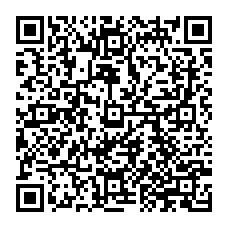 https://www.clover.com/online-ordering/granny-cantrells-panama-city
Granny Cantrell's Restaurant has been a Panama City tradition since we opened our doors in 2002. Our slow cooked, Southern American cuisine in a friendly buffet setting is priced to keep you coming back. We have earned the Panama City News Herald's Best of Bay for the past nine years and continue to serve home cooked food in a relaxing atmosphere, year after year. We feature Southern comfort food such as fried chicken, turkey and dressing, pot roast, seafood, macaroni and cheese, black-eye peas, hoe cakes, rutabagas, grits, okra, and a selection of greens; as well as an assortment of homemade cakes, homemade cookies, pecan pies, cobblers, and bread puddings. And that's just for lunch and or dinner.  Although we have tempting fried food and desserts Granny knows you want healthy choices too, rest assured that there are no preservatives or food additives in any of our food… just honest home cooked, tradition.  And our salad bar is always fresh and has plenty of vegetables and lower calorie food options.
Breakfast brings a whole new feeling to Granny's, let us serve you our wonderful breakfast, including country ham and eggs, omelets, pancakes, waffles and of course Granny's Biscuits. Breakfast Buffet on Saturday mornings.
Granny Cantrell's would love to cater your next family gathering, meeting or holiday party.  We provide it all including the paper goods.  So let us bring the comfort to you. See our Catering Page for full details.
This is true comfort food; slow simmered recipes from aunts, churches, to local friends and neighbors, all made with Granny's loving care.
Granny loves to spoil the family. Check out our Menu and Daily Specials. Visit us today to experience home cooking at its finest.
Granny Cantrell's is a Southern American Home-style buffet restaurant offering a wide variety for breakfast, lunch, and dinner.  Granny Cantrell's is a casual, family friendly environment offering dine in, carry out, buffet and catering.  We look forward to seeing you.
 Hours of Operation
Monday – Saturday   6:00am – 8:30pm
Lunch          10:30am – 5:00pm
Dinner          5:00pm – 8:30pm
Saturday Breakfast Buffet  6:00am –10:30am
* all major credit cards accepted